We produce compelling videos that give you an unfair advantage over the competition
Sell more with unique videos
Use video to make your brand authentic - and sell more!
Video can do something no other medium can.
With video, you can create something authentic that resonates with your target audience far more than images, text or audio. When you use video to market your brand or business, you can create magic and make your brand incredibly attractive to your target audience - both existing customers and new customers who haven't heard of your brand yet.
Video is actually the closest your target audience will get to experiencing you, your company and your products and services "live", if the video is produced properly with your values and messages in focus.
Sell more with unique videos
10 reasons to choose video as your preferred medium:
Professional look
Be taken seriously by your customers by showcasing your business, products/services in a credible and authentic way.
Get more sales
With compelling, high-quality video and sharp communication, you'll attract more customers to your business.
Unfair advantage
Humans are naturally drawn to storytelling. Use video as your secret weapon and gain market share from your competitors.
Emphasize your message with professional video production
We are passionate about visual storytelling. With the right video production, you can communicate your message, visuals and values to your target audience in a captivating and magical way that attracts customers to your brand.
Video is an indispensable tool, a necessary resource when it comes to connecting with your audience. Video can create a deeper understanding and connection with your target audience in ways that other communication methods may not be able to.
Video productions have the unique ability to create a distinct authority, resonance and credibility that other media formats simply can't match.
Not only do videos help amplify your message, but they're also a powerful way to gain global reach and an extensive presence that you wouldn't otherwise have.
Video should capture the essence of your brand
Making video requires more than the right camera equipment
Making a video production is about so much more than just having the right equipment and tools.
It requires an in-depth understanding of how to engage an audience, how to capture their attention and keep it. The video should communicate your vision, convey your ambition and tell your brand's unique story in a professional, credible and authentic way.
It should capture the essence of what you represent and convey this in a way that resonates with your audience.
Such a process requires a solid understanding of the aesthetic experience, a genuine insight into how to create content that is both beautiful and meaningful. It requires strong visual communication skills, an ability to translate ideas and messages into powerful visual narratives.
This is where the real magic of video and video production lies.
to scare your customers away with bad video. We know how much it takes to run a business. You and your customers deserve better.
Worried about video production? We're here to help!
Investing in professional video production can seem daunting. At LION Creative, we strive to make the process simple and satisfying. Let's look at some common concerns we often hear from our customers.
"Can I even pay for professional video production?"
It's a common concern. Yes, video production can be a major investment, but it often pays for itself several times over. Video is a powerful tool to reach your audience, enhance your brand and drive engagement. We tailor a solution that fits your budget and needs without compromising on quality. It doesn't have to be expensive, we work within your budget.
"I don't know exactly what I want."
No worries! It's our job to help you shape your vision. We ask the right questions and create a video that matches your brand and goals.
"I can find cheaper alternatives online."
It can be tempting to go for the cheapest, but remember: You get what you pay for. Video production is about more than shooting and editing, it's about communicating a powerful message. With LION Creative, you get a partner that helps you tell your story effectively.
"I don't have time to handle a video production."
We get it. It's a common challenge, especially if you run a busy business. But that's exactly why LION Creative is here. We take care of all the details of video production so you can focus on your core business. Our team makes sure the process runs smoothly and keeps you updated at every step so you're in complete control.

"I'm worried that the video won't look professional."
The quality of your video represents your brand, and we understand the importance of this. At LION Creative, we ensure that every video we produce meets the highest quality standards. Our experienced team uses the latest technology and video production techniques to create a product that stands out and makes an impact. 
Different types of video we produce
Connect your brand with your target audience through engaging, visually powerful stories.

A campaign video is more than just a video; it's a compelling and emotional narrative that brings your brand to life. It's a unique way to build a deeper connection with your audience while communicating your messages in a captivating way that engages your target audience. Our campaign films are designed to evoke emotions, create a lasting impact on your viewers and forge a deep connection between your brand and your potential customers.
Connect with your target audience through powerful commercials.
In a world flooded with information, how does your brand stand out? The answer is clear - through captivating, influential commercials.

We specialize in producing exceptional commercials that leave a lasting impact. Our skilled team is passionate about creating unique commercials that present your brand in a compelling way. We understand the power of visual storytelling and how to use it to effectively highlight your brand's unique qualities.
A product video allows you to communicate your product in a visual and engaging way, creating an emotional connection and inspiring potential customers. By showcasing your product's features and benefits in a compelling way, you can stand out from the competition and strengthen your brand identity. A well-produced product video is a powerful tool to bring your product to life.

We know that it's crucial to create visually appealing content that captures viewers' attention and drives sales. Contact us if you want to produce a product video that stands out.
In a time when traditional recruitment methods are becoming increasingly outdated, recruitment videos can be the key to finding the most talented and engaged people for your team.
At LION, we specialize in creating attention-grabbing and authentic recruitment videos that not only tell the story of your company, but also showcase the culture, values and people that make your company unique. We work closely with you to understand your company's DNA and create a recruitment video that stands out from the crowd.
Your brand deserves effective and appealing presentation. How do you do it? Through a customized profile video.

Profile videos are more than presentations; they invite people to dive deeper into your brand values. Want to stand out? At LION Creative, we offer unique profile videos that make your brand unforgettable.

Our creative team works closely with you to create an engaging cinematic experience that highlights your company's strengths and engages your target audience, building trust in your brand identity.
In today's consumer-driven world, trust is paramount. How do you ensure your products or services are the first choice?

At LION Creative, we boost your credibility with authentic testimonial videos where others talk about your services. These videos are powerful tools that visualize real customer reviews, prove you keep your promises and exceed expectations.

We produce professional testimonial videos that highlight real customer experiences. Learn more about testimonial videos here.
Are you looking for an engaging and modern way to present your company, product or service? Consider the potential of our state-of-the-art Animated Films. They are a powerful tool that makes even the most complex concepts simple, understandable and engaging.
As experts in professional animation films, we combine visual elements and clear communication. We value visual storytelling and its impact on the audience. Our skilled team of animators are passionate about animated films that convey your messages in a memorable way. Read more about Animation here.
Book a meeting
During the meeting, we'll learn more about you and your business before creating a plan.
Planning
Here we customize a plan and budget so everyone agrees on what we're doing.
Execution
Everything is ready and approved by you, the customer, and we press the start button.
We're passionate about visual storytelling, but we're most passionate about helping you!
This showreel shows selected film projects that we have made for our customers. The movie is a compilation of selected sequences.
See the case here "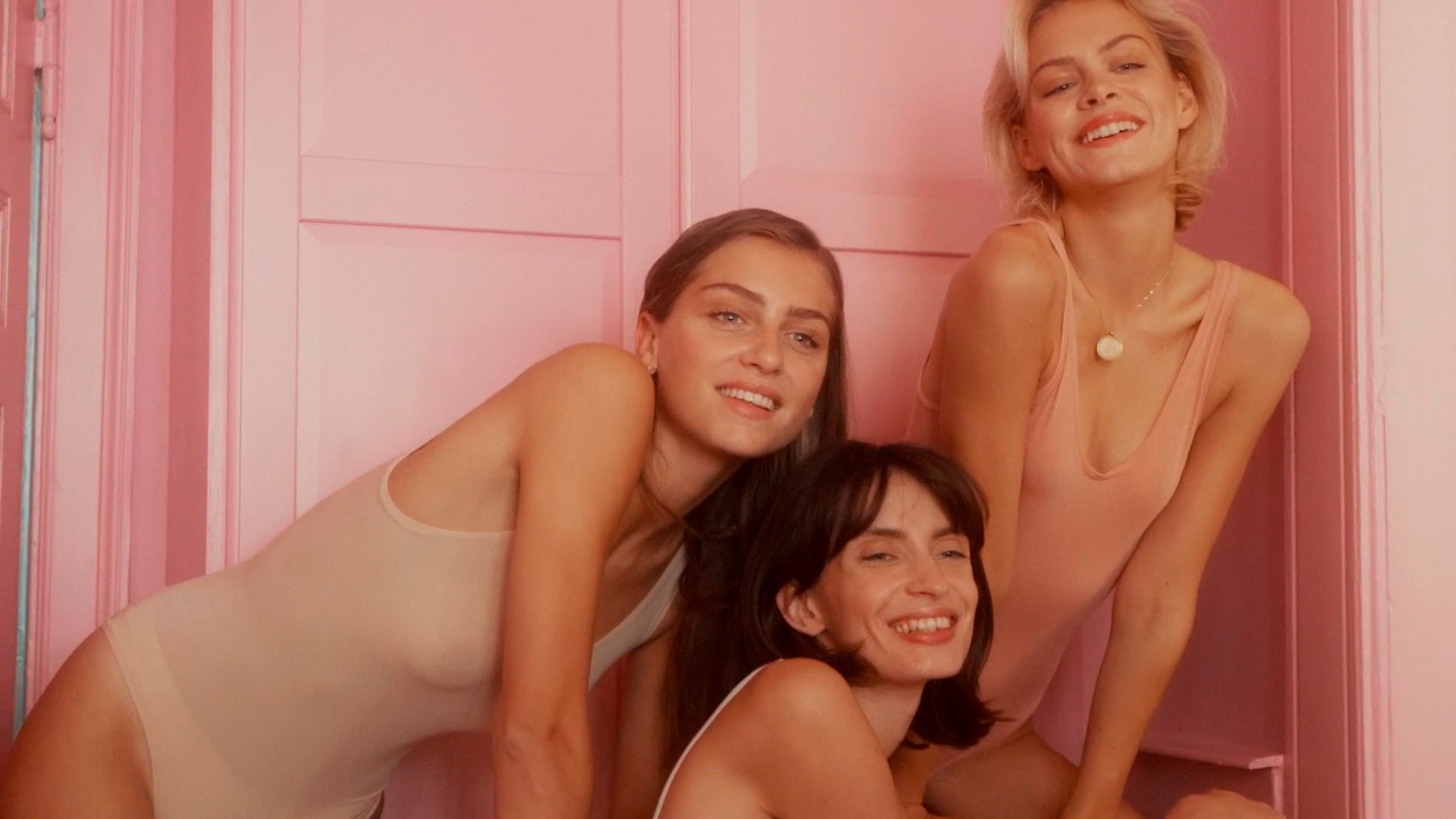 These 3 commercials are produced for Magasin in connection with their new collection. Filmed and edited by LION Creative's DOP, Aleksander Stokkebro.
See the case here "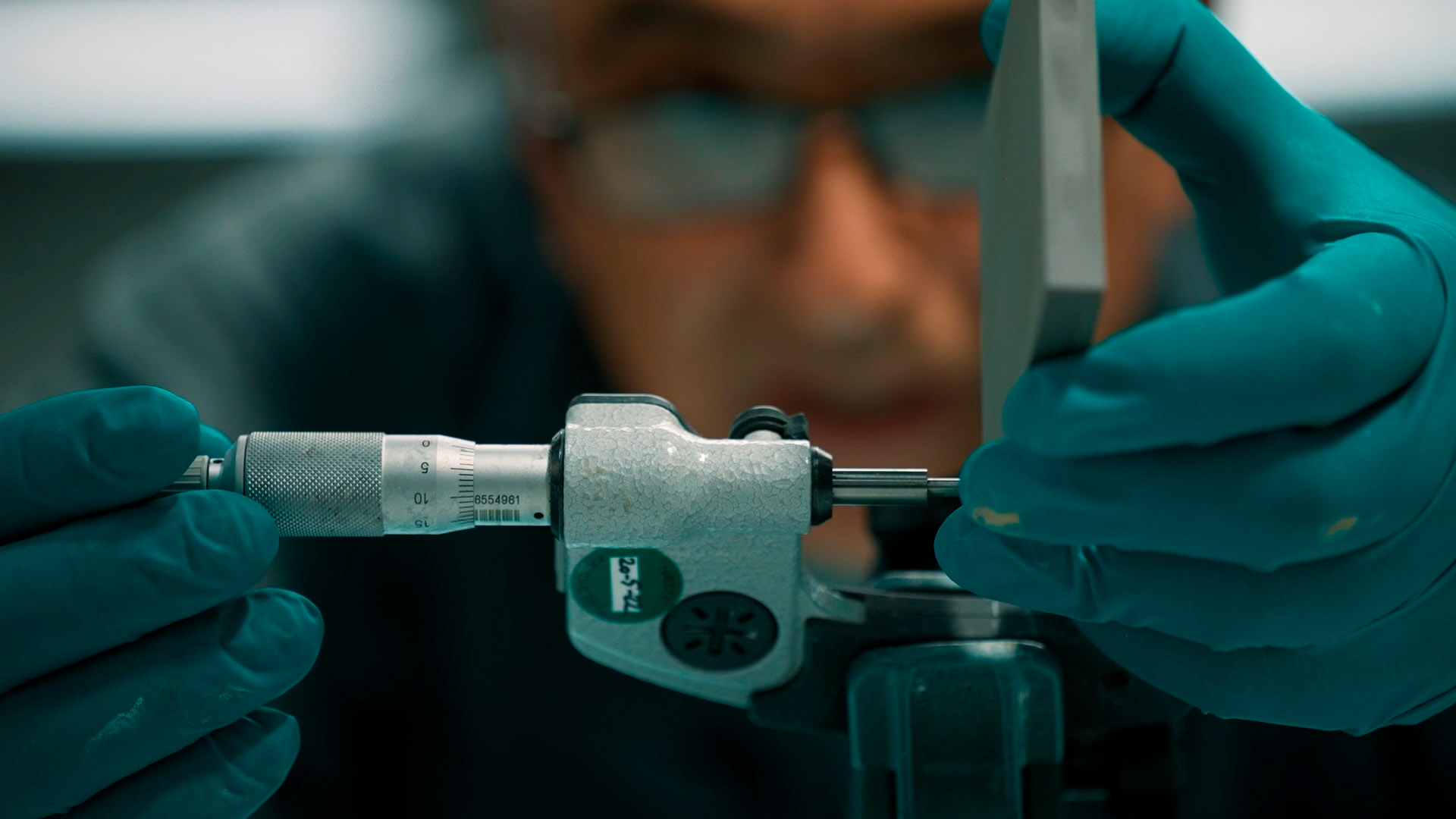 The vision of the film was to give an authentic insight into who MEGGIT is as a company and showcase world-class products.
See the case here "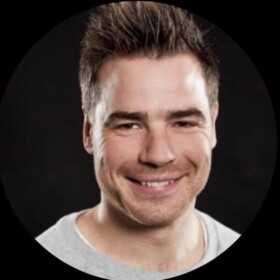 Buch Construction
Rasmus Buch, Founder
We have been a customer of LION Creative for 3 years, during which Buch Construction has really taken off. We have grown over 800% since we started working with LION Creative. Martin and his skilled team are on top of everything with marketing, film, storytelling and strategy. It's very reassuring to have someone on the team who just knows their stuff, so we can stay fully focused on the things we are good at at Buch Construction.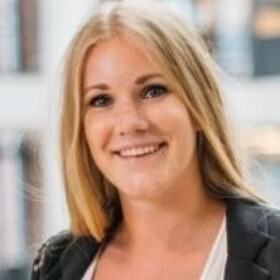 KPMG
Anouska Wage, Talent Acquisition Specialist
I have had the pleasure to work with LION Creative and Martin on several projects. He is very creative, comes with great input, the communication is easy and the team is flexible and hard working to meet the deadlines. And most importantly, the results have been amazing. The videos Martin and LION Creative create are a great success internally in KPMG, and externally.
Balance 2 Perform
Robert Petersen, Founder
Martin and LION Creative have played a central role in the creation of the Balance2Perform project, as Martin and his talented team have been responsible for the website, intranet, film production, images and SEO optimization for Balance2Perform. We are incredibly pleased with the good collaboration over the years and look forward to a continued strong collaboration. My warmest recommendations to the incredibly talented and strategic forces at LION Creative.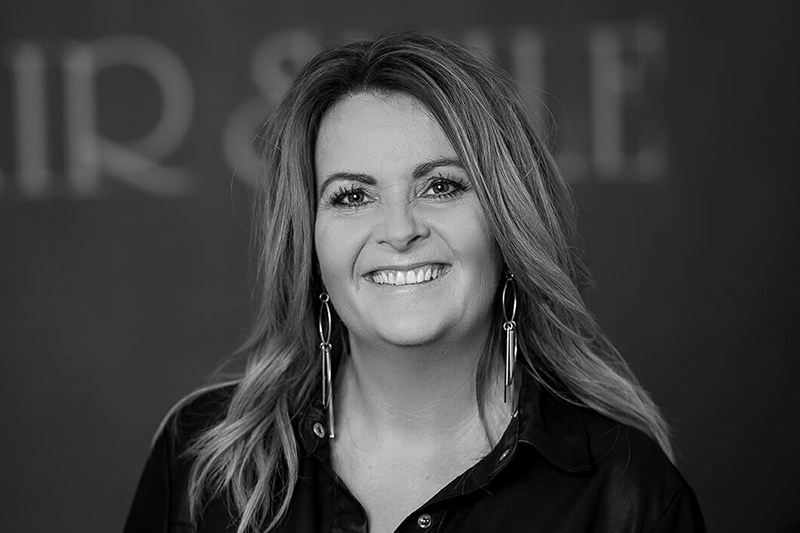 Hairsmile
Jeanette Velling, Founder
I contacted LION Creative as I needed a business video for my salon's Facebook. I am so happy and delighted as the result is more than amazing!!!! I have already booked Martin to create a new website for Hairsmile at the beginning of the new year!!! Never have I experienced such a sweet, honest and warm person, and when personality and the result of the task go hand in hand, I can ONLY give all my best recommendations!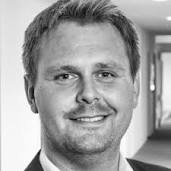 Finance Sector Education Center
Martin Hjortshøj, Head of Digital Learning
I approached Martin from LION Creative after several recommendations. We wanted to find a partner for our digital learning department with skills in animation videos and commercials. It turned out to be the perfect match.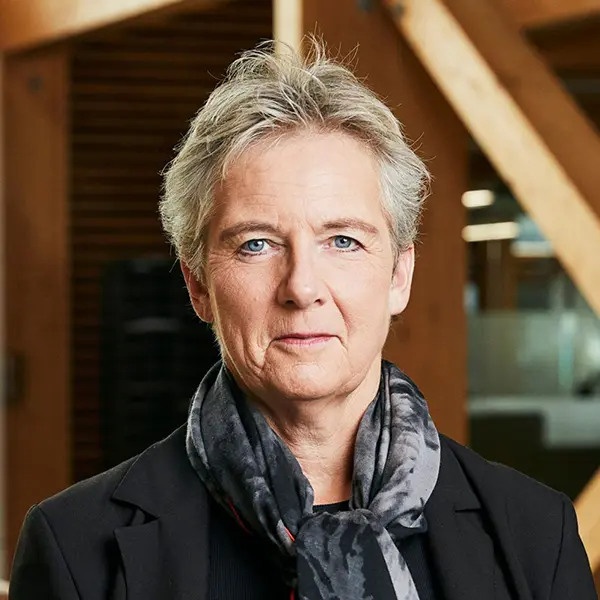 Eva Fischer
Eva Fischer, Family Business Expert
LION Creative has produced my new, beautiful website and has been responsible for all video production and images on my platform and SoMe channels. I am incredibly happy with the expertise I am constantly receiving, it is extremely important to me that I have partners who can help with the strategic, digital tools so that I can focus on the things I do best. That is, advising family businesses.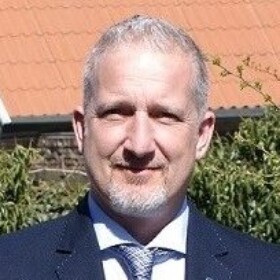 Frislund Racing
Kim Schustin, Manager
There is no more professional approach to tasks. LION Creative and Martin are truly an inspiration. I can only recommend having a chat with them if you are considering a marketing assignment.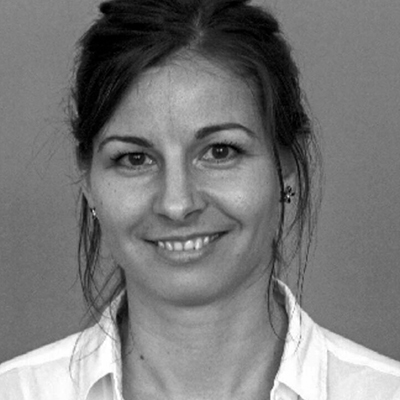 MEGGITT
Karina Paludan, Head of Marketing
At MEGGITT we needed a professional video about our company and show the world what we do and the people behind our brand. We had been recommended LION Creative by some good colleagues in the industry, and WOW, we are just SUPER HAPPY and overwhelmed by the SUPER GREAT result. The film that the LION Team has produced brings great joy to all our employees and partners.